About the project:
SLO County's Juvenile Hall came to the DxHub for a digital solution to implement positive reinforcement among their youths. An app was developed for the staff to reward them with behavioral points, which could be redeemed for snacks and other prizes. In tandem with the phone app, a separate point of sale app was developed.
I was tasked with working with the software developers to design a user interface for the 'add to cart' prototype, as shown to the right. 
Below is the design I came up with, applying design elements to promote easy use.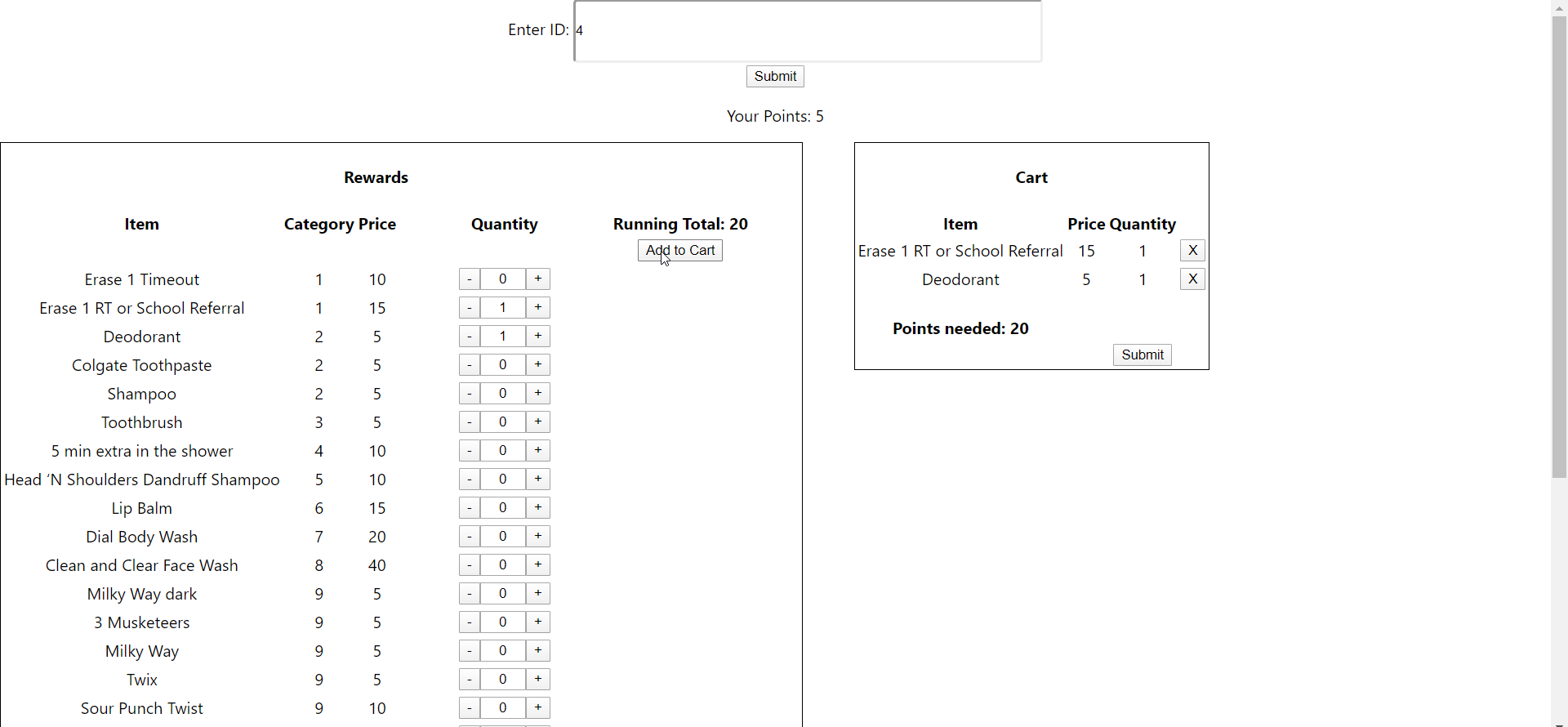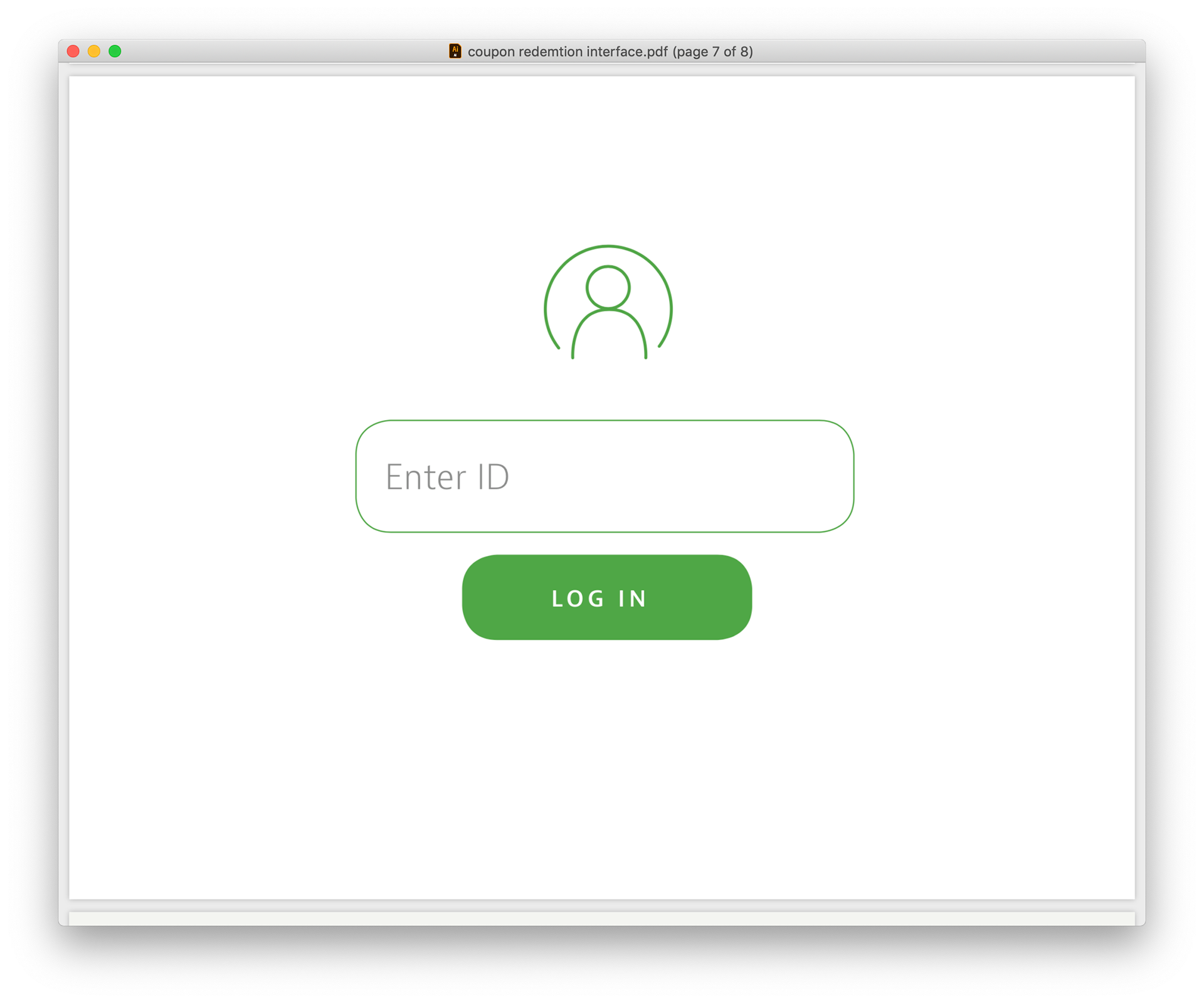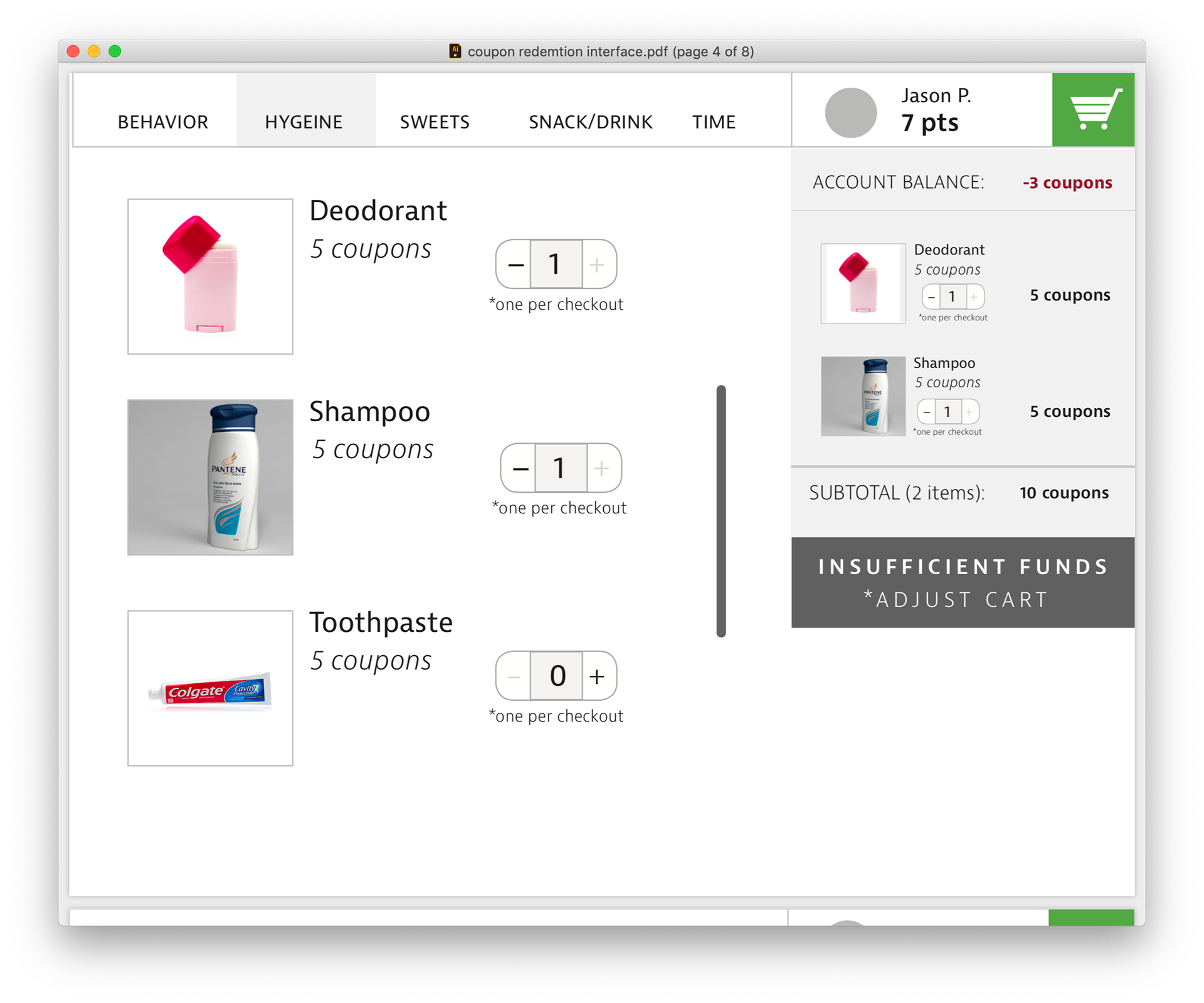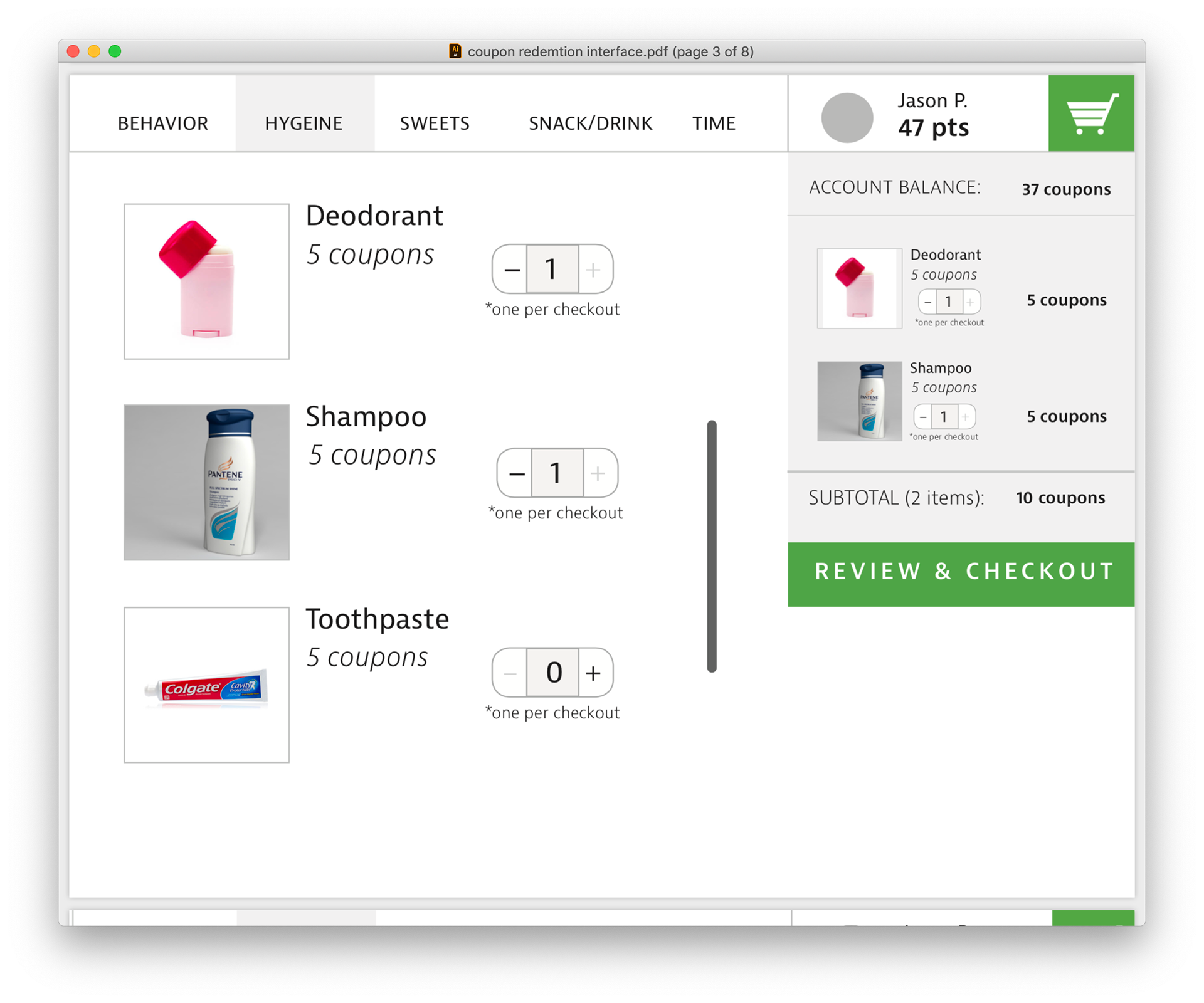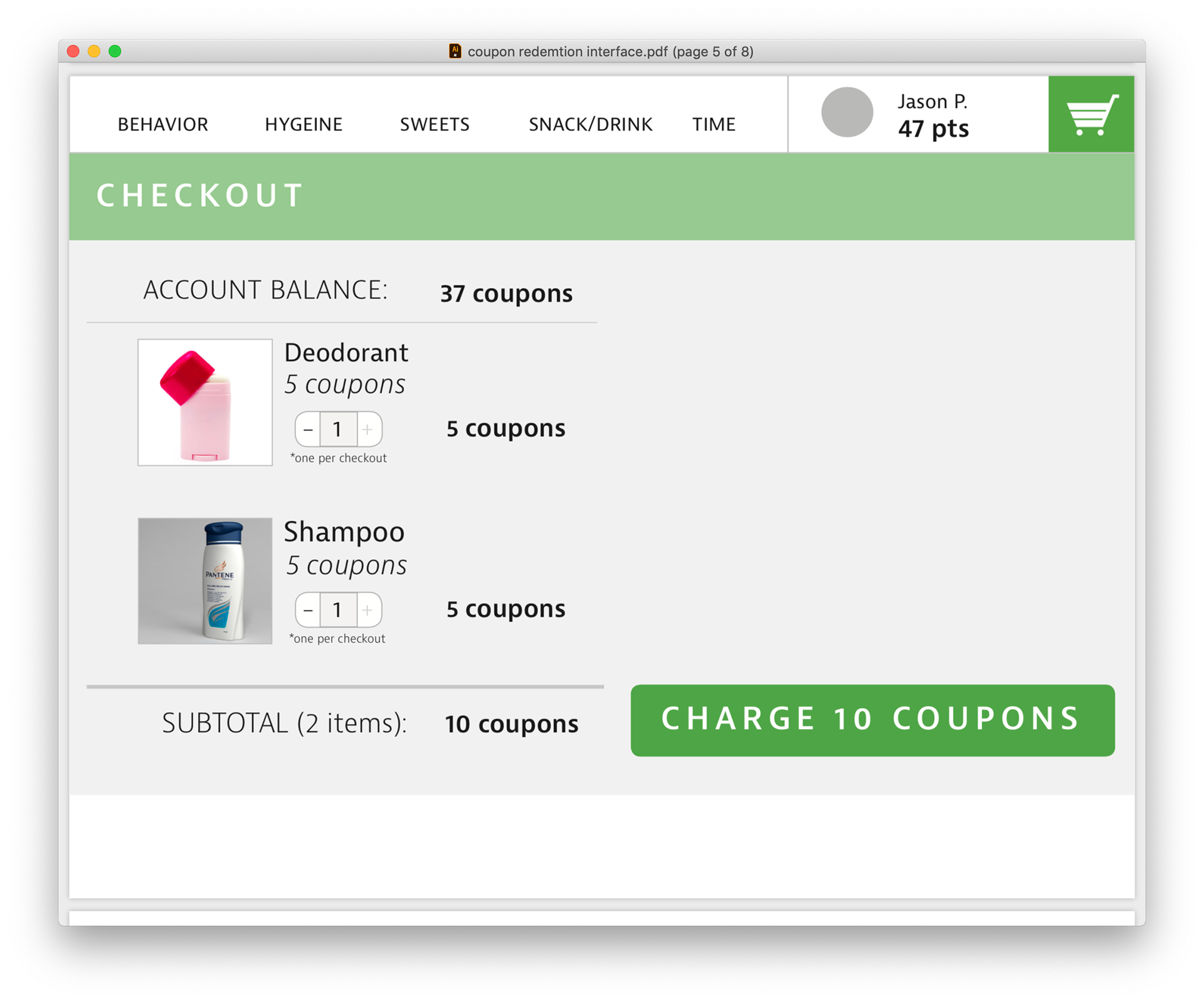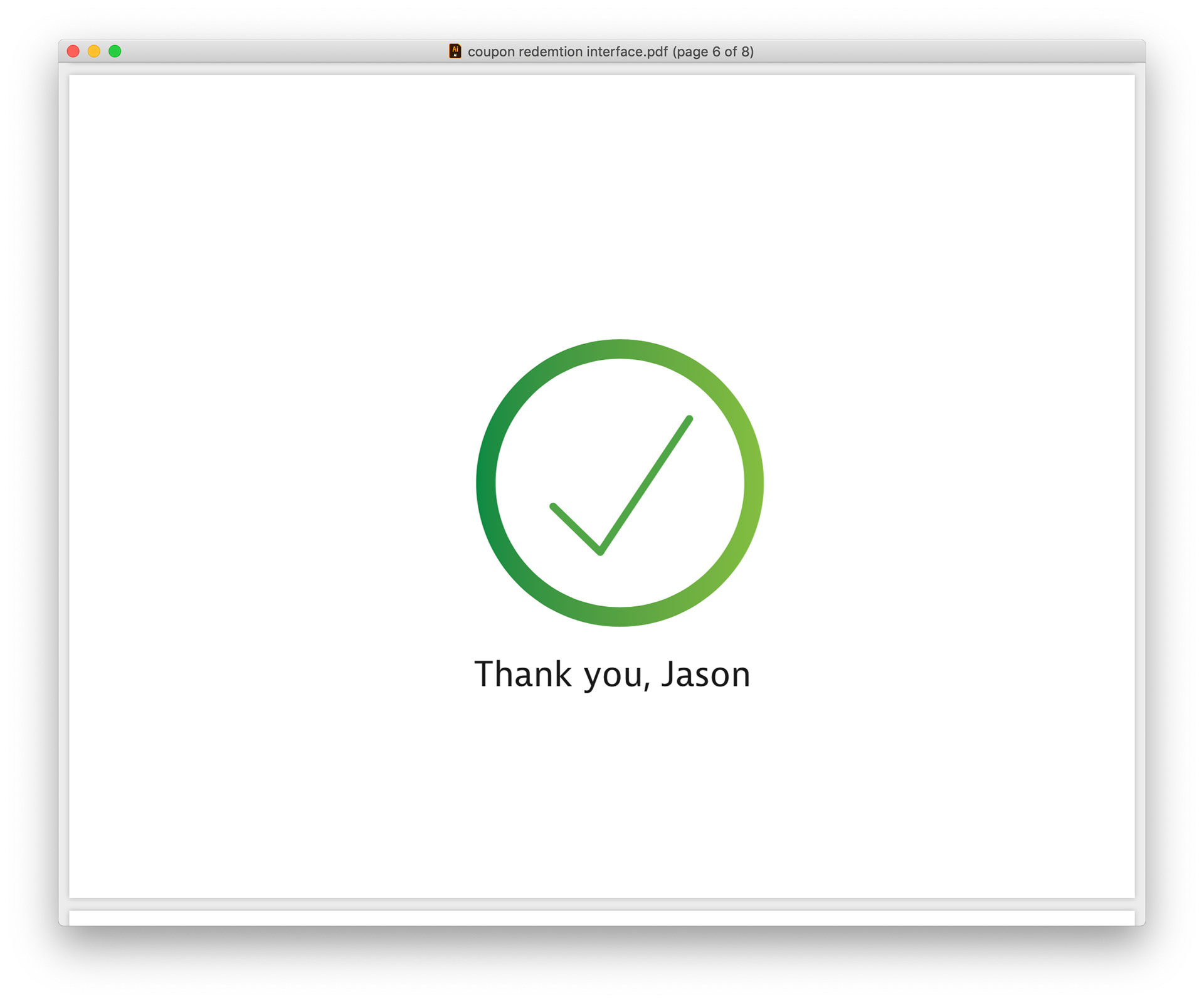 I also included the design elements which guided my choices for positioning, grouping the prize categories, and visuals for the user interface components. These outline the role of the interface in streamlining the customer experience, making it quick and simple to understand.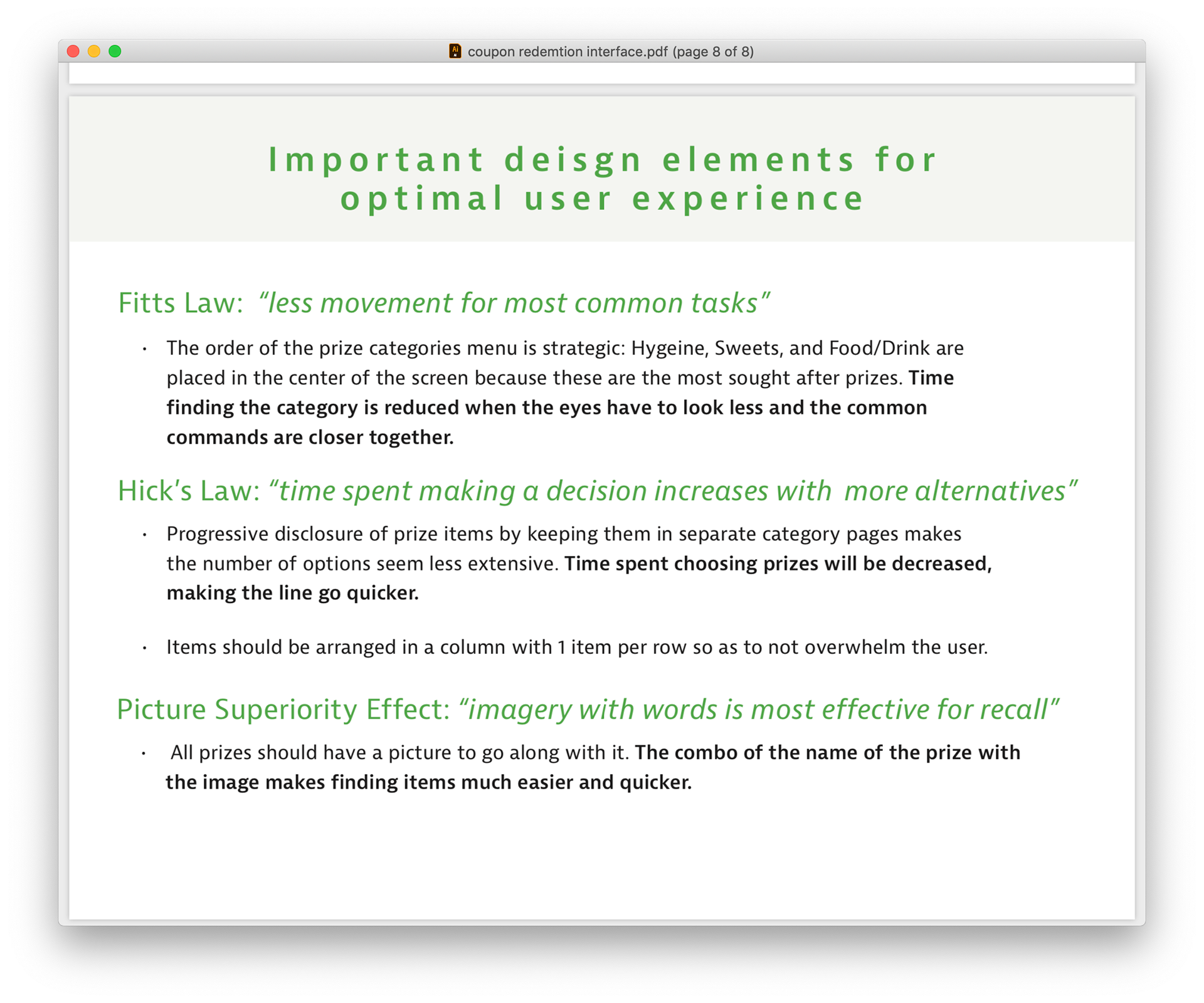 Learning Outcomes
From this project, I learned the value of designing for the user rather than for the technology's capabilities. It is better to design and imagine an interface without constraints and then scale back once discussing with the developer what can be done.
In addition, just because the information is used in the code, doesn't mean that it is information that the user needs to see. For example, separating commissary items by numbers was useful in the code and for the staff, but it is not value-added information for a youth in their 'purchasing' decisions.